May the Peace of Christ be with yo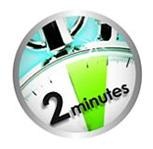 u. Please take just two minutes to review the following:
Papal Transition Resources At just before 5pm Rome (11am ET), Pope Benedict XVI will leave the Vatican and his retirement becomes official at 8pm Rome (2pm ET). Please keep both the Holy Father and the College of Cardinals in your prayers as we enter into this time of Sede Vacante. Our Papal Transition resources page remains available to you.
Saying Thanks In his last General Audience, the Holy Father gracefully offered his appreciation and thanks to his many collaborators in service to the Church. Who would you thank, given a similar opportunity? Please drop us an e-mail and let us know… don't worry about the paperwork or notifying the potential recipient, just let us know who you think we should include when we are telling the story of Youth Ministry at the Annual Recognition Celebration on May 2.
Maryland March for Life Join Archbishop Lori as Maryland conducts its own March for Life. It all happens in Annapolis March 11 starting with the 5:15 Mass at Saint Mary's.
Other March Happenings We sent you an e-mail yesterday regarding the March 23 Archdiocesan Youth and Young Adult Pilgrimage, and the March 25 Vocations in Progress (VIP) day so we don't have to mention those again. Opps, just did! Please include in your prayers all those attending next week's Mid-Atlantic Congress..
Hyperlinks to Use: Just one more Pope Benedict mention… Related to both the Year of Faith as well as the Synod on the New Evangelization, the Holy Father outlines an invitation to the young church to "Go, and make disciples" in his last World Youth Day message It is really worth the read!.