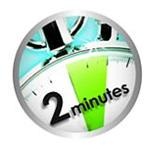 May the Peace of Christ be with you.  Please take just two minutes to review the following:
Papal Transition Resources  We continue to all to our page, including LifeTeen / Edge materials and multiple lesson plans from  the Archdiocese of Washington, DC.
Last Call  Deadlines are just nearing or passing on some of the following:
> We have space shill available for Micah 6:8, our social justice training overnight on March 1-2.
> We are wrapping up nominations for the diocesan youth ministry award recipients in anticipation of announcing who will be included in this year's story of youth ministry to be told at the Annual Recognition Celebration on May 2,
>  The Mid-Atlantic Congress  is right around the corner on March 7-9.
Archbishop's Annual Youth and Young Adult Pilgrimage Already our registration count is above 200.  Begin recruiting now to have young people meet our Archbishop and walk our new route to the Cathedral of Mary our Queen
NCYC Animators   Please the last time we were in Indianapolis, we had a great time cheering for our own young people as they sang,  performed, and led us in prayer.  Do you have a talented young person who should be representing Baltuimo0re on a national stage?  Please incite them to check out this page and be assured that the Archdiocese will assist with some of the costs.
Hyperlinks to Use: Recent research continues to monitor the generational growth of Hispanics of high school age.  How is your ministry reflecting these demographic changes?